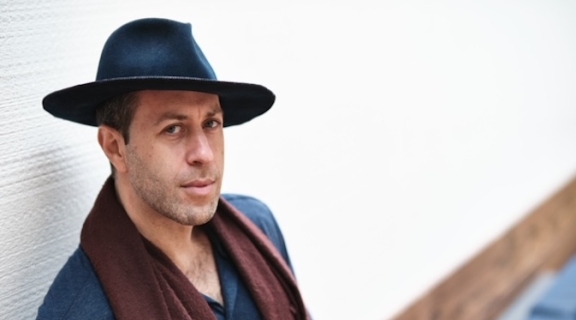 Extraordinary Worlds: Talking with Adam Mansbach
Wednesday, November 03
Event Time
02:00 p.m. - 03:30 p.m.
Location
Marcus Hall 431, The Dean's Conference Room and on Zoom
Contact Email
kmillet1@sfsu.edu
Overview
Adam Mansbach, author of works as diverse as the illustrated book Go the F*** to Sleep (2011), the novels, Angry Black White Boy (2004), and The End of the Jews (2008), will be in conversation with SFSU faculty and students about his work across genres. Mansbach's latest works include the digital comedy short, "912, What's your white emergency?" (starring Sara Silverman, Craig Robinson, Lewis Black, and W. Kamau Bell), his political activism with Stacy Abrams, Samuel L. Jackson, and the New Georgia Project; the documentary, Barry, about the young Barack Obama, and the adaptation of his work for Disney+.  He will also address how writers reimagine their artistic endeavors both during and after COVID.
Free and open to the public. Books will be available for purchase and signing at the event.
Presented by the Department of Jewish Studies as part of the Jewish Writer in the World lecture series. Co-sponsored by the Department of Broadcast and Electronic Communication Arts (BECA), Department of Comparative and World Literature, Department of Creative Writing, Department of English Language and Literature, the School of Cinema and the School of Theater and Dance at SF State.
The Department of Jewish Studies welcomes persons with disabilities and will provide reasonable accommodations upon request. If you would like reasonable accommodations for this event, such as real-time captioning, please contact Prof. Kitty Millet at kmillet1@sfsu.edu as soon as possible so your request may be reviewed.
COVID-19 requirements to attend San Francisco State University events
Until further notice, audience members who attend SF State events will be required to either:
San Francisco State faculty, students and staff will need to show their "Green Dot" after completing the SF State COVID-19 daily screening.
SF State health and safety protocols are to be followed at all times, including wearing face coverings indoors and adhering to all guidance measures. 
More guidance on environment, health and safety is available on SF State's Campus Comeback website.